ONCE UPON A STAR

Read our story
Many years ago, on clear night, Richard and Libby Shackelford looked up and saw a bright twinkling star, which they followed to Omaha.
Natives of the Baton Rouge area, Richard and Libby Shackelford are both voice graduates of the LSU School of Music. Working as professional actors in traveling Broadway shows, the couple spent many years on the road before settling down in Omaha, Nebraska. While in Omaha they, purchased and ran the Dundee Dinner Theater.
After honing their restaurant skills, they found themselves settling in Gonzales, Richard's home town. After a short return to acting, the twinkling star they saw years ago returned again on a night similar to the one years before.
This time though, the stars true brightness rang through and as they watched in amazement, the star began to fall to the earth. It landed in Gonzales on Burnside Avenue.
Thus was the birth of Starlite Espresso Café, which opened its doors at 514 S. Burnside Ave. in September 1999.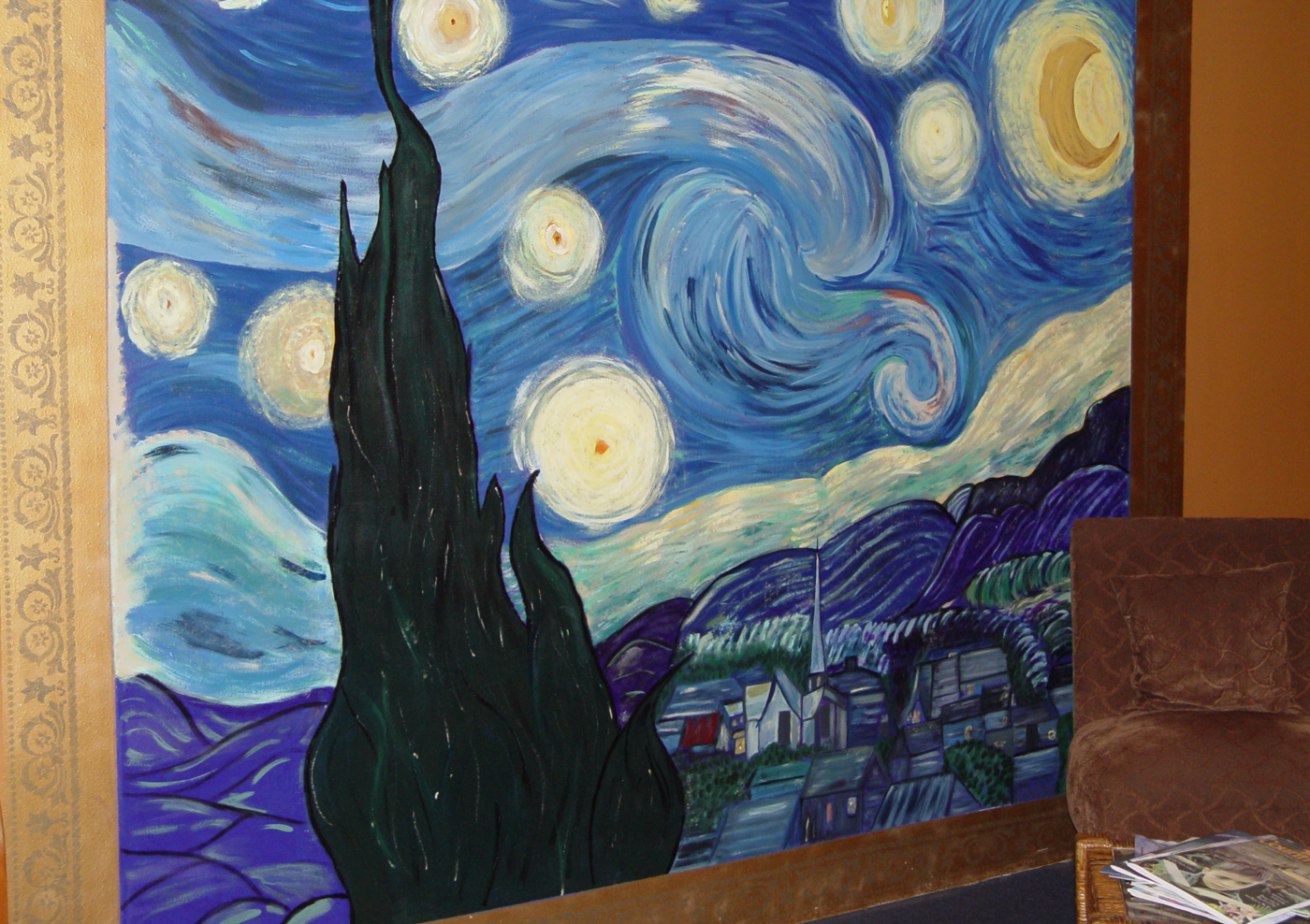 Starlite Espresso Café in Gonzales is a 2,000 square feet facility with emphasis on bringing something different to the Gonzales area.
Good for a quick lunch or a sit down dinner
Dining choice of many professionals and public officials
Great place to relax, have a cup of coffee
Nice environment for meetings with business associates or even to have some solitude with a good book
Offers free wireless internet service BRAND NEW!!
Intimate surroundings focusing on the artwork of Vincent Van Gogh. Much of the in house artwork, including the replication of "Starry Night," was done by Starlite's own Libby Shackelford

[powr-form-builder id=feedback starlite]
©2017 Starlite Espresso Cafe.